Servers from Fujitsu Technology Solutions
More efficient IT with Industry standard Primergy Servers from Fujitsu Technology Solutions.
FUJITSU Server PRIMERGY systems provide the most powerful and flexible data center solutions for companies of all sizes, across all industries and for any type of workload. This includes expandable PRIMERGY tower servers for remote and branch offices, versatile rack-mount servers, compact and scalable blade systems, as well as density-optimized scale-out servers. They convince by business proven quality with a wide range of innovations, highest efficiency cutting operational cost and complexity, and provide more agility in daily operations in order to turn IT faster into a business advantage.
For several years now, we have been concentrating in particular on designing economical efficiency and environmental protection into our products. We use the latest technologies for low energy consumption, rely on environmentally friendly or recycled materials and ensure ease of recycling.
As a Fujitsu's Corporate and Authorized Service Partner, Infinite Solutions can offer you a wide range of Tower, Rack based servers, Blades and more.

---
FUJITSU Server PRIMERGY Blade Systems

Platform to build a converged infrastructure designed to reduce time and efforts
FUJITSU Server PRIMERGY BX blade systems are the perfect platform to build a converged infrastructure designed to reduce IT costs, time and efforts. PRIMERGY Blade Servers utilizes a modular architecture and contain in addition to the compute power, all required infrastructure and network components, storage capacity as well as management modules that helps companies to simplify their infrastructure, achieve significant cost reductions and increase flexibility.
FUJITSU Server PRIMERGY Rack Systems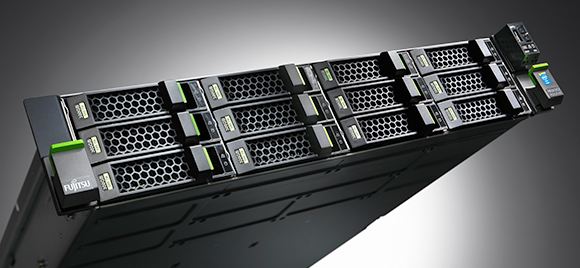 Versatile, scalable servers with top performance
FUJITSU Server PRIMERGY RX rack systems are versatile rack-optimized servers providing best-in-class performance and energy efficiency, and thus form the "standard" in each datacenter. PRIMERGY RX servers deliver approximately 20 years of development and production know-how resulting in extremely low failure rates below market average, and leading to continuous operations and outstanding hardware availability.
FUJITSU Server PRIMERGY Tower systems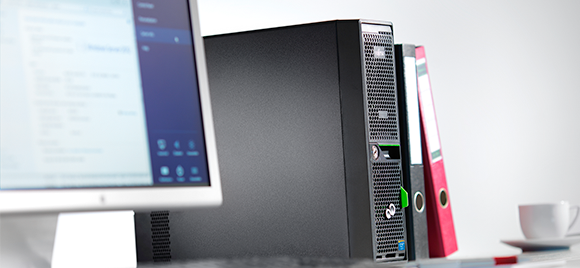 Robust and cost-efficient servers for SMEs and branch offices
Perfect for small and medium businesses as well as branch offices, FUJITSU Server PRIMERGY TX tower systems are robust and cost-efficient servers by providing rock solid reliability. Additionally they are characterized by simple IT operations, low power consumption and quiet operation so that they can be handled by non-technically trained staff and can be used in standard office environments. By the way: Almost all PRIMERGY TX servers can be rack-mounted to offer best flexibility.
FUJITSU Server PRIMERGY Scale out systems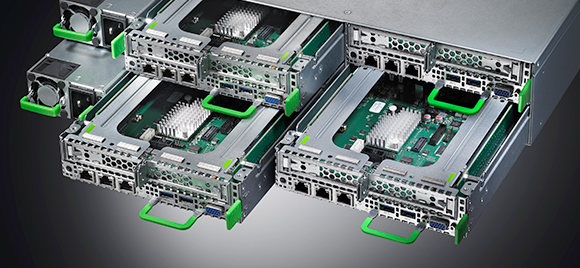 Platform for cloud, HPC, and large scale-out computing
FUJITSU Server PRIMERGY CX scale-out systems are built for cloud computing scenarios, high performance computing, service providers and large server farms. They focus on providing large datacenters with massive scale-out x86 server power while at the same time delivering best economics for server density, energy consumption, heat optimization and lower overall operational costs.
---