Infinite Solutions has strong expertise and experience in the implementation of Microsoft Dynamics AX. The professional services we offer in this segment include:
Project management and governance by Sure Step methodology;
Installation and configuration of Dynamics AX;
Consulting services, to ensure that analysis, design and custom functionality specification can be fully compliant with client needs;
Functional and technical architecture of Dynamics AX systems;
Development services, highly customized implementation and upgrades;
Upgrade/migration from AX 2009 to 2012.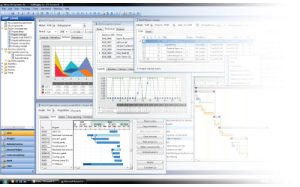 Our team consists of experienced and certified experts in the following areas of Dynamics AX 2009 and 2012:
Trade and Logistics;
Financials;
Project Management;
Human Resources;
MorphX Solutions Development;
Enterprise portal;
Installation and Configuration.
Infinite Solutions provides consulting services which include Analysis, Design and Custom functionality specification of the customer's business processes and requirements.Our consultants are senior level AX consultants with significant industry knowledge and experience in implementing Dynamics AX. Our history includes working on many projects, centered on both management and support of revenue growth and industry development.
Our company has strong development team with full time employees responsible for Dynamics AX development and deployment. The team is recently enlarged with few young but experienced Dynamics AX experts and knowledgeable IT professionals. Our developers employ best practices to develop, operate and maintain reliable and efficient systems in order to full fill the gaps, rich the functional requirements of the desired solutions, improve performance and business processes, and reduce solutions life cycle costs.
Infinite Solutions qualified staff is performing full support and maintenance of the Dynamics AX systems. Our support is focused into high-quality, cost-effective resources through secure offshore facilities with a range of software maintenance and support services to cater for customers' requirements.
View Brochures: