---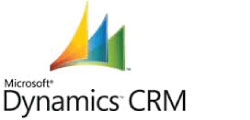 Infinite Solutions is using cutting-edge Microsoft Dynamics CRM technology to solve some of today's most pressing business problems in the customer relationship area. Using the Sales, Marketing and Service capabilities of Microsoft Dynamics CRM package and designing configuration and/or software enhancements to meet the needs of our clients, we are providing solutions capable to solve every day challenges and needs. We also have significant experience of upgrading and customizing Dynamics CRM with extensive web services interfaces.
Zero in. Win faster. Sell more.
Your customers know more than ever before—making buying decisions before you can even engage. Your sales team must adapt to the new customer journey—building deeper relationships with customers and personalizing every interaction.
With Microsoft Dynamics CRM, we help you reimagine sales around this new customer journey. Your sales reps can zero in and focus on the most impactful activities. You can win faster by making every customer conversation more relevant, valuable, and productive. And you can sell more with better insight, understanding, and pipeline confidence.
Earn loyalty. Empower agents. Drive resolution.
Social and mobile have transformed customers' service expectations. Customers expect quality, personalized service—on their terms—across the web, social, mobile, and phone.
With Microsoft Dynamics CRM, you can earn customers for life by providing relevant, personalized service—at any time and via any channel. Empower your agents with everything they need at their fingertips to deliver amazing customer service.
Engage customers. Build pipeline. Demonstrate impact.
Marketing is changing faster than ever before. Marketers own more of the customer journey and must engage customers in new ways across new channels to deliver amazing experiences, while tracking the results of their marketing investments.
With Microsoft Dynamics Marketing, we help you unleash your marketing potential. You can easily plan, execute, and measure campaigns from start to finish. Bring your marketing vision to life—engage customers across channels, build pipeline, and demonstrate the impact of your marketing.
Listen everywhere. Connect authentically. Move faster.
In today's social and mobile world, businesses need to move faster and share knowledge more broadly than ever before. They also need to connect to customers on their terms, which increasingly means getting on social.
Microsoft Dynamics CRM enables your sales, service, and marketing teams to deliver amazing customer experiences by empowering them with social tools built right into Microsoft Dynamics CRM.
Source: http://www.microsoft.com/en-us/dynamics/crm-sales.aspx