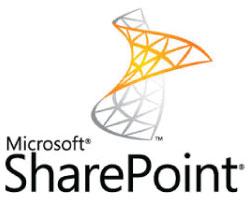 ---
Infinite Solutions has the knowledge and expertise to help organizations in all steps of implementing Share Point Portal, from preliminary investigation and business analysis, identification of record-keeping requirements, assessment of existing systems, installation, implementation, auditing and imaging. We also help organizations to assemble a sustainable self-supporting group to keep the system live, active and relevant. Our certified team uses SharePoint's multi-purpose design that allows managing and provisioning of different solutions such as intranet portals, extranets, document and records management, business intelligence, workflow automation, process integration, system integration and more.
SharePoint – a flexible platform for collaboration
SharePoint is designed as a broad, central application platform for common enterprise web requirements. SharePoint's multi-purpose design allows for managing and provisioning of intranet portals,extranets, websites, document & file management, collaboration spaces, social tools, enterprise search, business intelligence, process integration, system integration, workflow automation, and core infrastructure for third-party solutions. SharePoint's core infrastructure is also suited to providing a base technology platform for custom developed applications.
Deliver the complete productivity experience
Microsoft SharePoint enables employees to:
Be more productive using a familiar office interface;
Work together and collaborate with ready-to-use capabilities such as team sites and enterprise wiki;
Use simple or parallel workflow for any approval process;
Create project sites to share project status reports, calendars and task lists;
Create document management systems for different departments in order to share contracts, reports and shared document libraries;
Create custom solutions that will meet your needs.
Cut costs and streamline management with a Unified Infrastructure
SharePoint 2010 provides a common platform to deploy solutions for your intranet, extranet and public facing Internet sites;
Your SharePoint based collaboration platform can dynamically change as quickly as your business changes and grow adapting to your needs.