Company profile
Infinite Solutions is one of the few IT system integration, professional service and software development companies in Macedonia that works with Enterprise systems and companies. As a privately owned company, Infinite Solutions provides IT Consultancy, software design and development as well as professional services and hardware deployment and maintenance to the following verticals:
Government (Local and Central)
Financial Services (insurance, banking and clearing house)
Telecommunications
Energy and Utilities
Health Care
Education.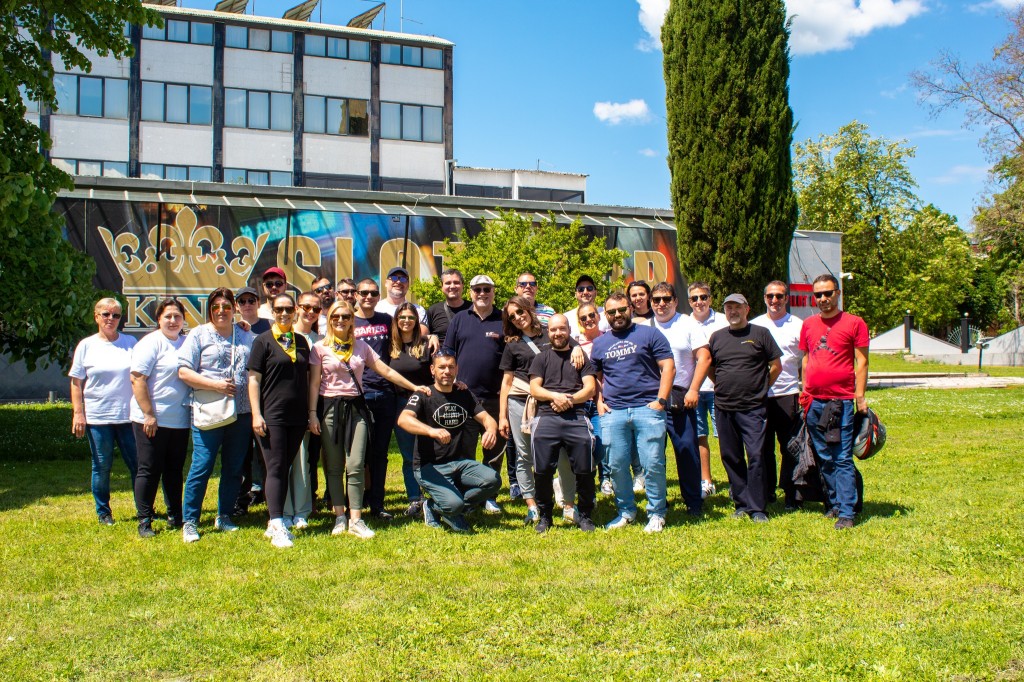 Infinite Solutions is located in Skopje, Macedonia (South-Eastern Europe), offering fully fledged services for software development and engineering empowering effective near-shore management to its clients. Recognized both on local and regional markets since 1995, initially known as ICL and later acquiring regional Fujitsu Services partner, Infinite continues to operate with higher client expectancy and flexible solution offers. Infinite Solutions is a pioneer in Interactive Virtual Teams (IVT) which enables the client and the service provider to establish instant and successful communication channels and support off-shoring and near-shoring business models, thus keeping the deadlines on time and on track.
Infinite's differentiation point comes with three simple principles:
True collaboration with customers and partners
Complete understanding of customers business
Persistence in finishing the job whatever it takes.
Infinite Solutions as a Microsoft Dynamics partner, has a unique value in development, integration and implementation of MS Dynamics AX, .Net, CRM, Share Point and RMS based projects in the following verticals: Defense, Retail, Finance, Manufacturing, Health Care and Education. We have highly skilled Microsoft team of Project managers, Consultants and Developers which are proven on a large scale projects with more than 1.000 users.
We also have special expertise in custom software development – providing specialized products, IT services and custom end to end solutions to our enterprise customers. We gain competitive advantage from these distinctive capabilities and have developed the ability to implement and manage complex IT systems in changing times with greater effectiveness than many competitors. In the last 10 years Infinite Solutions worked on more than 150 projects and has a large customer base of more than 50 customers all over Europe and USA, offering considerably lower priced services than EU Industry norm.
Additionally, Infinite Solutions is experienced in delivery, installation and support of large computer systems and networks and maintains a local Spare Part Consignment Store, providing back-up for customer systems in order to minimize the effects of possible faults. Service support is provided by Infinite Solutions service facility based in Skopje, Macedonia. Its qualified staff is performing full servicing and repair of the equipment all over Macedonia. Beside the normal working standard equipment, Infinite Solutions has equipment for testing, installation and technical validation of end user solutions.
Furthermore, we offer reasonable Service Level Agreements (SLA) covering most of the additional maintenance services. With our 24/7/365 days per year support, we are making troubleshooting as easy as possible.
Infinite Solutions is a company which intends to be in front of the client's needs, deeply understanding clients' business and delivering and optimizing IT solutions from the initial phase of scoping the requirements, up to the final delivery, maintenance and continuous upgrade. Infinite always look at the things from the customer perspective, but also from customer's customer perspective to grasp their real business need for the IT solutions they deliver.
Our team operates with enthusiasm and flexibility. We are focused on our customers, being their reliable partner for IT services and solutions, working together on a partnership basis, helping them face the challenges of the modern times. Beside in Macedonia, Infinite Solutions has clients from USA, Great Britain, Netherlands, Denmark, France, Sweden, Switzerland, Spain, Germany, Italy, Croatia, Serbia, Island, Spain, Portugal, Bulgaria and Estonia.
---
Mission
Infinite Solutions' mission is to enhance the business operation of its clients by developing and/or implementing premium IT products and services.
Infinite Solutions' mission includes:
Providing high quality software development services, professional consulting and development outsourcing that would improve our customers' operations;
Making access to information easier and securer (Enterprise Business);
Improving communication and data exchange (Business to Business);
Providing our customers with a Value for Money and
Providing our employees with meaningful work and advancement opportunities.
---
Vision
Infinite Solutions is a leading IT company for Consulting Services and Deployment of best of breed Business Solutions to top tier domestic and international customers.
---
History
Our history starts in 1995 when International Computers Limited (ICL) from Great Britain opened Representative office in Macedonia (first client ADOR Macedonia Insurance, largest insurance in Macedonia, Oracle based user).
In 1998 Fujitsu Services acquired ICL on a global level and in 1999 ICL Macedonia Ltd. registered as local Macedonian company. In 2002 ICL re-branded in Fujitsu Services (all around Europe including Macedonia) and in 2003 Fujitsu Services sold operations in Eastern Europe, so the local team in Macedonia did management buyout of the Fujitsu Services Macedonia Ltd.
In 2004 Fujitsu Services Macedonia Ltd. was transformed into Infinite Solutions Ltd, privately owned company, that has been successfully doing business in Macedonia and internationally ever since.
During the last 20 year, Infinite Solutions has successfully implemented more than 150+ projects.