Microsoft Dynamics AX
Infinite Solutions experienced consultants have helped many organizations achieve ERP objectives and manage internal and external resources including tangible assets, financial resources, materials, and human resources.Our solutions are implemented with reduced costs, ease of deployment, customized reports and greater flexibility in viewing data from the ERP system.
Greatest benefits for the organizations are the facilitation of flow of information between all business functions and managing the connections to outside stakeholders.
Most importantly the familiar ERP solution interfaces cuts down the cost of training to end-users.
Infinite Solutions has strong expertise and experience in the implementation of Microsoft Dynamics AX. The professional services we offer in this segment include:
Project management and governance by Sure Step methodology;
Installation and configuration of Dynamics AX;
Consulting services, to ensure that analysis, design and custom functionality specification can be fully compliant with client needs;
Functional and technical architecture of Dynamics AX systems;
Development services, highly customized implementation and upgrades;
Upgrade/migration from AX 2009 to 2012.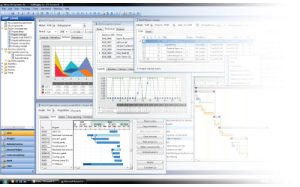 Our team consists of experienced and certified experts in the following areas of Dynamics AX 2009 and 2012:
Trade and Logistics;
Financials;
Project Management;
Human Resources;
MorphX Solutions Development;
Enterprise portal;
Installation and Configuration.
Infinite Solutions provides consulting services which include Analysis, Design and Custom functionality specification of the customer's business processes and requirements.Our consultants are senior level AX consultants with significant industry knowledge and experience in implementing Dynamics AX. Our history includes working on many projects, centered on both management and support of revenue growth and industry development.
Our company has strong development team with full time employees responsible for Dynamics AX development and deployment. The team is recently enlarged with few young but experienced Dynamics AX experts and knowledgeable IT professionals. Our developers employ best practices to develop, operate and maintain reliable and efficient systems in order to full fill the gaps, rich the functional requirements of the desired solutions, improve performance and business processes, and reduce solutions life cycle costs.
Infinite Solutions qualified staff is performing full support and maintenance of the Dynamics AX systems. Our support is focused into high-quality, cost-effective resources through secure offshore facilities with a range of software maintenance and support services to cater for customers' requirements.
Pantheon
PANTHEON is an ERP software package providing you with full control over all business processes in the company.
The modules are integrated into one program with an uniform look and feel. A vast spectrum of customization and expansion options will make it an indispensable tool for you and your company.
No matter what your business needs might be, there's a version of PANTHEON that's right for you.
You'll be getting an ERP that is tailored to your company. PANTHEON is available in a number of editions, so you can always find the right solution for your business needs. Simple upgrade to a higher edition makes it possible to quickly introduce new capabilities and processes in line with the growth and development of your business.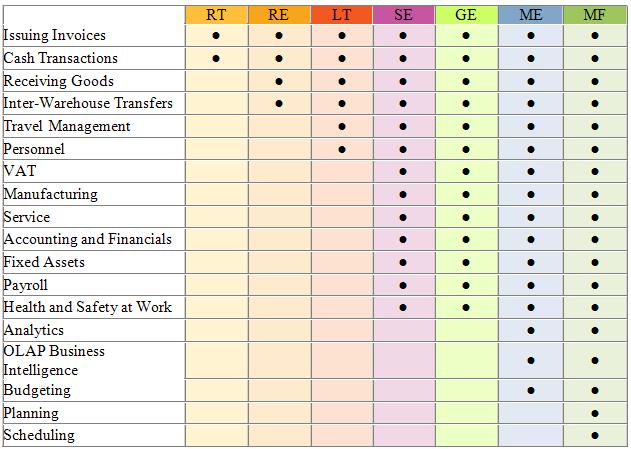 PANTHEON provides your company with functionality for all common business processes. It can be adapted to your industry specifics and maybe one of our partners already offers a specialized add-on for your business.