Technical skills
Infinite Solutions' organization has strong managerial, financial and technical specialists team in Macedonia. It has full time employees responsible for business development and deployment of IT solutions and IT infrastructure, hardware maintenance and application development and support. The team is comprised of experienced IT experts and young but reach in knowledge IT professionals.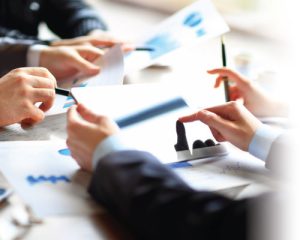 Infinite Solutions has expertise and experience in the following areas:
Software: Microsoft Dynamics AX, Microsoft .Net Platform, Visual Studio, Oracle, Meridio, Metastorm, Critical Path, Delphi, Computer Associates software products, Fine Reader, Rapid application development
Data Bases: Microsoft SQL Server, Oracle, DB2
System Software: MS Windows, Linux, UNIX, AIX, SCO, SCO Non-stop Cluster, Solaris, Prime cluster, HAM, IIS, Novell Net ware
Hardware: Intel and SPARC Servers, Storage, PC, Notebooks, Pocket PC, Network Equipment, Peripherals
Consultancy/Business consulting: ERP (Microsoft Dynamics AX), Business Technology Consultancy, Business Intelligence, Business Process Management, Document Management, Health Care, Insurance, Defense, Retail, Banking Security, PKI.
IT Professional Services: Solution Design, System Integration, Software development, ASP, Project Management
Services: 24x7x365 Support and maintenance, Outsourcing, Hosting, Mobile Solutions, Messaging, Implementation of Large Scale Solutions, and Web site building.
Industry Knowledge Solutions: Project Management, Risk Management, Knowledge Management, Enterprise Content Management, Information Security, Mobile Working, Customer Relationship Management.